Assalam fellow readers !
Today.. I would like to share something that I really love.. Teddy Bears! Yes...those cute little furry un-alive* -_-* teddy bears! TADAAAA....!
Oh dear... Wrong one lorh..aiyakk...Here2...hehe
There..here you go...Cute right?! These are some of my collections.. In fact i have a cute green one.. Well it all seemed like someone*or something* is late for a photo-shoot ..Oh dear again.. My obsession towards these cuddly bears has gone too far! But i don't care.. I love em! Here are some more!
Now...this one is my favorite! Got this lil' fella during my family vacation to London.. Well actually this one have a cute lil' sweater.. Don't know what happened to it.. Oh well.... Next!
Next please....
Ermmm....next doy!
NEXT!
Omagad! These are real bears!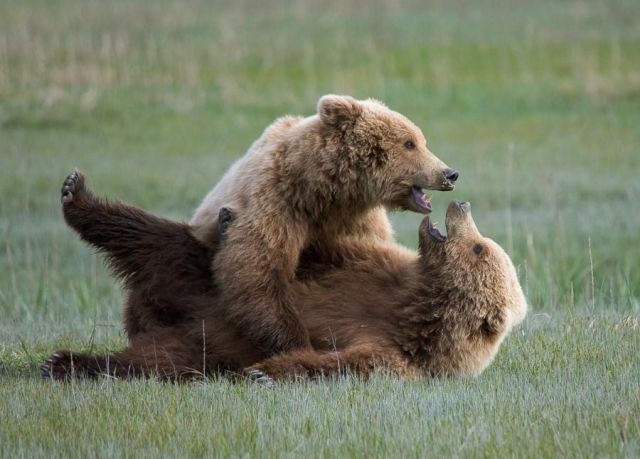 Are they wrestling.... emmm...No? ...Okay lets move on...
-_-
Haaaa... :)
This is my fav! I got this cutey from my mum and dad for my...*I DON'T REMEMBER* birthday :D... Its kinda special.. And its small...Easy for me to take it ANYWHERE...
Haaaa...These are some...Yes...some of my collections....I have lots more..But dont have the time to care on taking pictures of it.. But i'll update more :)
BOO! HAHA..
Thanks for reading:)
Also..i have a very big PATRICK... BIG AND PINK
emmmm...what if patrick was real....
BANG!
*Hey sexy;)*
Okay thats gross..beyond gross...more to OHMYGODIWANTTOPUKEBUTTHEPICTUREISSTILLTHEREANDIDONTHAVEABUCKETNEARME kind of gross...
Again...THANKS CHICKA'S AND CHICKO'S
Toodles!